Carpenter ant extermination service in Montreal and on the South Shore
For over 15 years now, Avalanche Extermination has helped victims of a carpenter ant infestation to regain their peace of mind with an extermination service with 100% guaranteed results.
Whether your home or commercial building falls prey to this pest, we can make sure that the outbreak is quickly resolved.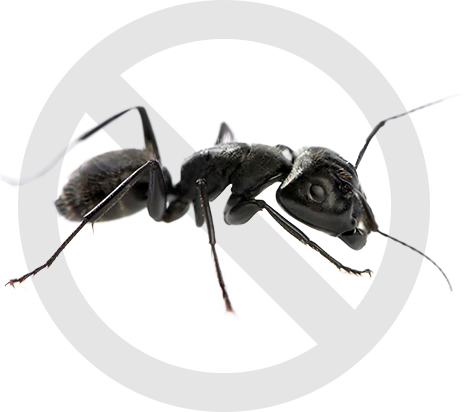 Identify the presence of carpenter ants
Carpenter ants are the largest of the ants commonly found in Quebec. Generally blackish in colour with large mandibles, their size varies from 6 to 12 mm.
In short, if you see a large black ant in your home, you can assume that it is a carpenter ant.

The development of a colony
Nest construction and colony formation begin when, after mating with a male, a fertilized winged female lands, loses its wings, finds a suitable nesting area and lays a first batch of eggs (15 to 20) there.  These eggs quickly become larvae that will eventually become sterile workers in charge of all nest building tasks.
While the workers search for food, dig the nest and take care of the young carpenter ants, the queen focuses on egg production. This usually doubles after the first brood.
After 3 years, the colony will have more than 200 winged males and females capable of breeding, between 2000 and 3000 workers as well as several queens.

Signs of a carpenter ant infestation
If you encounter carpenter ants in the spring, you should know that they probably spent the winter sheltered somewhere in your home. In this case, you should act quickly and contact us to avoid an infestation.
However, even if you have not seen a specimen, there are some clues that indicate that ants are already present in your building:
Small piles of sawdust often appear in the same areas
You hear a noise similar to the rustle of plastic film inside a wall
Problems linked to a carpenter ant infestation
Carpenter ants become a problem for owners when they leave the main nest and enter a building in search of food.
If they encounter damp or decomposing wood in their path, they will readily dig tunnels using their mandibles to make room and install a satellite nest. They can therefore cause serious structural damage if their population is not controlled.
Structural damage caused by carpenter ants in a home can be so severe that it can be considered a hidden defect when selling a property.
Think you're dealing with a carpenter ant infestation?
Avoid these problems by having us exterminate them
Prevent a carpenter ant infestation
A few simple actions can make your property less likely to be targeted by ants :
Keep your home clean, especially the kitchen, since ants are attracted to food sources
Check the waterproofing of attic vents and repair damaged screens
Keep firewood piles away from the house and remove dead stumps from your property
Seal around windows and eliminate any moisture problems
Our team of exterminators can also visit your building to identify and eliminate the factors that contribute to the presence of carpenter ants.
Sometimes prevention is the best method of extermination!
How to exterminate carpenter ants
One of our exterminators will come to your home and conduct a full inspection. The information they collect will help them determine the nest location and the best pest control method.
Extermination may include drilling small holes in walls and injecting pesticides, spraying the perimeter and installing bait stations.
The exterminator will take the time necessary to explain the entire procedure in detail and can even provide you with personalized advice.
At Avalanche Extermination, our extermination methods are safe and environmentally friendly.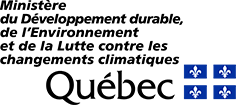 Our extermination services are offered in several locations in Montreal and the South Shore
Do you have any questions about our carpenter ant extermination service?