Mouse extermination service in Montreal and on the South Shore
For over 15 years now, Avalanche Extermination has been helping people dealing with mouse infestation to regain control of their property by offering an extermination service with 100% guaranteed results.
If these small rodents have invaded your home or commercial building, you can count on us to permanently remove them.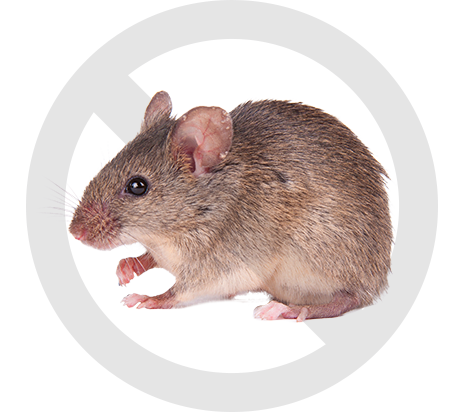 Identify the presence of mice
In Quebec, the most frequent species of mice that infiltrate buildings are grey mice and deer mice. However, the latter is mainly present in rural areas.
As its name suggests, the grey mouse is almost entirely grey, while the deer mouse is more brownish, except for its belly and legs, which are white.
Both grow to about 15 cm in length as adults and have a tapered snout and large ears. A mouse's tail is usually longer than the rest of its body.
Finally, it is easy to confuse mice and field mice because of their close similarity. However, no matter what harmful rodent you are dealing with, you are better off taking the necessary measures to remove them.
Female mice have a very short gestation period. About 20 days are enough to give birth to a litter, each with five or six mice. However, litters with up to 12 pups are not uncommon. In addition, mice reproduce all year round and can have up to 10 litters in one year.
This rate of reproduction warrants rapid intervention by an exterminator as soon as you see a first mouse in your home.

Signs of mouse infestation
Some clues indicate that mice are already present in your building :
You often hear noises at night from the attic, ceiling or inside walls
You notice a large amount of excrement resembling black or brown rice grains, especially behind appliances or under the sink
You find food or containers that have been chewed
You see tiny paw prints on different surfaces
Problems linked to an infestation of grey mice or deer mice
As part of the rodent family, mice tend to chew on almost anything they encounter, including building and insulation materials and even electrical wires. They can therefore cause a fire in addition to extensive property damage.
Mice also carry diseases, viruses and bacteria that they spread everywhere they go, especially with their urine and feces.
Areas affected by mouse infestation should be decontaminated by professionals. Simply breathing in certain pathogens carried by mice can lead to major health problems.
Think you're dealing with a mouse infestation?
Avoid these problems by having us exterminate them
Prevent mouse or field mouse infestation
A few simple actions can reduce your chances of a mouse infestation : 
Seal all exterior access points to the house (windows, doors, cracks, pipes, etc.), knowing that a mouse can pass through a hole with a diameter equivalent to a dime
Do not leave your garbage near your building, it could attract rodents
Keep your food in airtight and safe plastic, glass or metal containers
Eliminate water sources such as leaking faucets, pipes that cause condensation and open drains
Our team of exterminators can come to your home to identify and eliminate the factors that contribute to the presence of mice.
Sometimes prevention is better than cure!
How to exterminate mice and other small rodents
One of our technicians will come to your home and conduct a thorough inspection of the premises. He will determine the degree of infestation, as well as the external access and entry points to the house. An action plan will then be suggested as needed. The exterminator will of course take the time necessary to explain the entire procedure in detail and can even provide you with personal advice.
If needed, we will use chemicals to overcome the infestation. However, we only use professional products, which we disperse in a way that is safe for children and pets.
At Avalanche Extermination, our extermination methods are safe and environmentally friendly.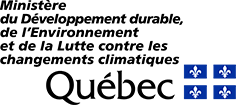 Our extermination services are offered in several locations in Montreal and on the South Shore
Have any questions about our mouse extermination service?