Avalanche Extermination
Pest control services throughout the island of Montreal and the South Shore
For more than 15 years now, residents on the South Shore and in Montreal have been having us handle their pest problems to restore their peace of mind as quickly as possible.
Whether your home or business is infested with insects or rodents, we have the right extermination service to meet your needs.
Choose Avalanche Extermination!

Fast and guaranteed service



Our range of extermination services
No matter what intruder you are facing, we have the solution to quickly and safely eliminate it.
Put an end to your infestation problem with our solutions
Pest control services that are safe for the environment and occupants
We care about the safety of you and your loved ones, including your pets. This is why, when a situation requires the use of repellents or insecticides, we always disperse them using safe methods, as outlined by the Ministère de l'Environnement et de la Lutte contre les changements climatiques du Québec.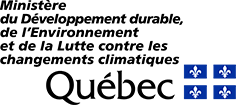 Don't hesitate to contact us, even in case of emergency !
We offer our pest control services in multiple locations on the South Shore and in Montreal.







And many other territories!