Wasp extermination service in Montreal and on the South Shore
For over 15 years, Avalanche Extermination has been helping people with wasp problems regain their peace of mind by offering an extermination service with 100% guaranteed results.
If your home or commercial building is attacked by these sometimes-aggressive insects, we can make sure they no longer disturb you.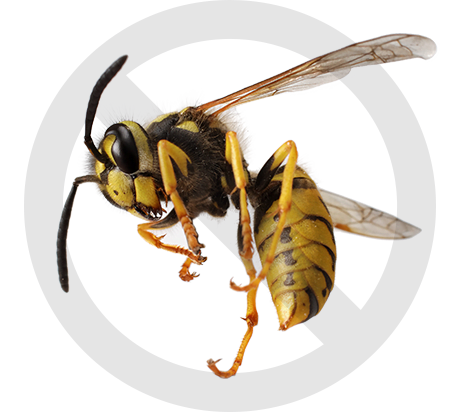 Identify the presence of wasps
Many wasp species can be found in Quebec. The ones that cause the most concern are the so-called "social" wasps, because they build paper or underground nests.
In reality, there are two social wasp species that can be particularly invasive: vespines and polistines. Both have a constriction between the waist and the abdomen. Of course, they also both have a stinger that allows them to inflict multiple stings.
Vespines can be spotted by the yellow or white markings on their abdomen, face or chest, while polistines are easily recognizable by their brown colour and long legs that hang when they are in flight.

The development of a colony
A wasp colony consists of queens (fertile females), workers (sterile females) and males.
In late summer and early fall, queens and males mate. Due to Quebec's harsh climate, males and workers die while the fertilized queen spends winter in a protective area.
In the spring, the fertilized queen collects plants, fibres and other cellulosic materials and mixes them with saliva to build a paper-like nest where she will take care of her larvae. Once mature, they will play their role as workers and contribute to the expansion and defence of the nest. The largest nests can contain thousands of individual wasps
The paper nests of social wasps are sometimes well hidden in trees or in the ground, but can also be clearly visible on the edge of a moulding.
However, when you notice several wasps constantly passing through the same hole or crack in a building, there is probably a nest nearby. It can be located in the attic or in the walls of the building.
Problems linked to a wasp infestation
When a wasp swarm is located in a wall or attic of a building and grows, the workers can grind different materials to gain more space. They will sometimes go as far as drilling through gypsum panels and find themselves in living areas. Clearly, this can be a very dangerous situation, especially if some occupants are allergic.
If a nest is visible, the risk of material damage will be reduced, but the safety of people in the vicinity will be increasingly threatened as it grows. Not to mention that the sight of a wasp nest is enough to cause anxiety in most people.
Think you're dealing with a wasp infestation?
Avoid these problems by having us exterminate them
Preventing a wasp infestation
A few measures can make your property less attractive for social wasps :
Inspect the exterior of your home or building for cracks, crevices or openings that wasps may use and seal them
Place waste and recycling in containers with tightly sealed lids and place them well away from the building
If you eat outdoors, cover food and clean up any mess quickly
However, the best prevention is to watch for the first signs of nests on your property. Reacting at the earliest stages of their construction makes it much easier to eliminate the swarm.
One of our exterminators will come to your home and conduct a full inspection to determine the location of the nest and the best pest control method.
He will then choose the appropriate equipment to eradicate the nest, always using as little insecticide as possible.
The technician will also take the time needed to explain the entire procedure in detail and can even give you advice so that you don't have to go through it again.
At Avalanche Extermination, our extermination methods are safe and environmentally friendly.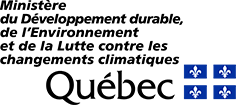 Our extermination services are offered in several locations in Montreal and the South Shore
Do you have any questions about our wasp extermination service?