SPIDER EXTERMINATION SERVICES IN MONTRÉAL AND ON THE SOUTH SHORE
For over 15 years and counting, Avalanche Extermination has been helping people who are victims of an overpopulation of spiders to regain their peace of mind by offering an extermination service that is 100% guaranteed.
Even though spiders are not dangerous to humans, their presence can be disturbing. If such a situation is becoming problematic for you, we're happy to tell you we have treatments that will reduce the number of spiders in your immediate environment.




24 HOUR EMERGENCY SERVICE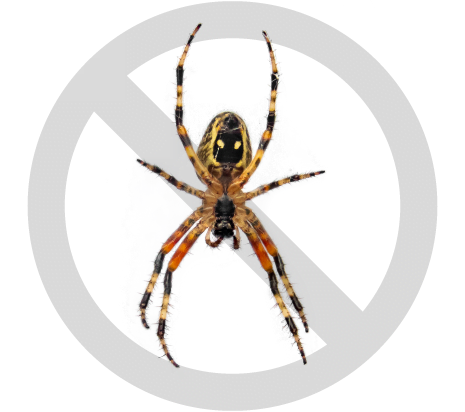 AREAS MOST AFFECTED BY THE PRESENCE OF SPIDERS
There are over 700 species of spiders in Québec. They live in great numbers in humid areas where there are many insects for them to feed on. For example, you're likely to see quite a few spiders if you leave near a wooded area or a body of water.
In general, spiders are drawn to small, warm spaces that don't receive much light. They crawl into wall fissures and cast their webs in corners, air vents, and roof overhangs.
They often prefer to be outdoors, where they can find sufficient quantities of food. However, if they can't find food outdoors, they will seek entry into our homes.
Spiders can live in your home all year-round, but you might start noticing them more in autumn. The reason for this is that in the fall, male spiders leave the safety of their hiding place to seek females. During this period, spiders will be larger and easy to see.
After reproduction, a female spider can lay up to 1000 eggs which she'll then wrap up in a silk cocoon. Some species transport their eggs on their back, while others will simply place them somewhere.
If the eggs are left to mature, they will hatch and you'll start finding many mini-spiders in the corners of your house. They'll reach adult size the following year, right on time for the next reproductive season.

Signs of Spiders' Presence
Obviously, the presence of a great number of spider webs is an undeniable sign! However, some species don't weave webs because they prefer to hunt their prey.
On the other hand, the signs that spiders are present will be different depending on whether the spiders are outdoors or indoors. But in a nutshell, if you see many spiders outdoors, there probably are many of them indoors as well.
Outdoors, you'll notice them near light fixtures, bodies of water, or where there are many insects.
Indoors, you'll see them in corners, the basement or the attic, at any time of the year.
PROBLEMS LINKED TO AN OVERPOPULATION OF SPIDERS IN THE HOME
Spiders found in Québec are not dangerous. They're actually quite useful because they can fight potentially harmful insects.
However, their presence in high numbers is unpleasant, especially for those who fear them. The webs they weave give an impression of uncleanliness, not to mention the discomfort of walking into one of them! Just coming across them while you're eating outdoors can be unsettling. In short, they have an impact on quality of life. This is why many people try to be rid of them, especially when their numbers seem to be forever increasing.
It's important to know that spiders don't sting, they bite, and only when they are caught or if you try to manipulate them with your hands. Although a spider's bite is totally benign, it can sometimes cause itching, similar to the sting of a mosquito.
Tired of removing cobwebs all over your home?
Contact our team to plan a preventive treatment!
PREVENTING AN INFESTATION OF SPIDERS
Here are a few steps you can take to prevent the spider population from becoming a problem in your home:
Turn off outdoor lighting at nightfall
Remove spider webs around your house daily, which will force them to relocate elsewhere
Plug fissures and holes through which they might enter
Vacuum regularly in corners and under furniture
Reducing spiders' food source (other insects) will help reduce the number of spiders in your environment
In conclusion, keeping your home clean will deter all kinds of insects from entering your home, including spiders that would follow them indoors to feed on them.
HOW DO WE EXTERMINATE SPIDERS?
To help rid you of an infestation of spiders, we recommend a treatment to be applied 2 to 3 times a year by a certified specialist. One of our technicians will spray the most affected areas such as walls, patios and around outdoor structures like sheds. We use a product that has been especially designed to control the population of arachnids outside the home.
Our treatments help to reduce the presence of spiders while eliminating other kinds of harmful insects like ants and earwigs.
At Avalanche Extermination, we use pest control methods that are safe and respectful of the environment. Contact us to receive a free quote for a treatment at your home against spiders.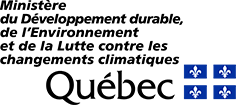 OUR EXTERMINATION SERVICES ARE OFFERED IN SEVERAL LOCALITIES IN MONTRÉAL AND ON THE SOUTH SHORE
DO YOU HAVE QUESTIONS ABOUT OUR SPIDER EXTERMINATION SERVICE?