Rat extermination service in Montreal and on the South Shore
For over 15 years now, Avalanche Extermination has been offering 100% guaranteed extermination services to people suffering from rat infestation.
If these dangerous rodents have invaded your home or commercial building, you can count on us. We can get rid of them permanently and remove any trace of their presence.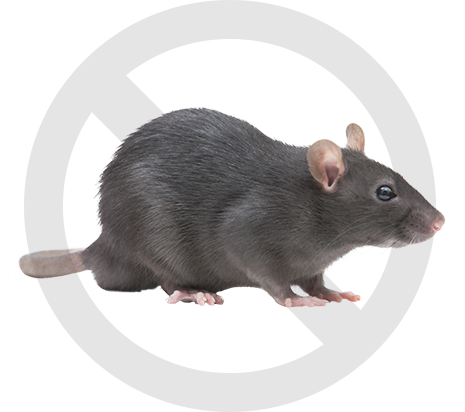 Identify the presence of rats
Rats are bigger rodents than mice. The largest ones can weigh up to 0.5 kg (1 pound). Flexible and agile, their skeletal structure allows them to slip through extremely narrow spaces. They are also good jumpers and climbers.
The Norwegian rat is the most frequent source of infestation in Montreal and the South Shore.

Rodents that breed very rapidly
Rats reproduce very quickly. A single pair of rats can have 200 offspring in a single year. This naturally means that it does not take long for a small number of rats to turn into a major infestation.
Rats can settle in any environment that provides them with access to some food and water. They can eat just about anything, even inedible materials. They have the ability to survive for long periods of time with very little food.
The Norwegian rat is known to build elaborate systems of tunnels and burrows at ground level. It prefers damp areas such as crawl spaces or building perimeters. It can nevertheless infest attics, roof spaces and upper floors of buildings.
There are some clues that you are likely dealing with a rat infestation :
You hear loud noises at night coming from the basement or kitchen
You notice unpleasant odours
You find urine or oval-shaped feces, larger than the ones left by mice (between 1 and 1.5 cm in diameter)
You notice holes in the walls at different spots in your building
You find food containers chewed up
You notice that wires, materials (wood, plastic, etc.) or insulation have been gnawed on
Problems linked to a rat infestation
Since they are rodents, rats have incisors that allow them to make holes in the walls of the house and even in the insulation materials. They can also chew on electrical wires, increasing the risk of a fire.
Norwegian rats can also transmit a wide range of bacteria and parasites to humans, especially through their saliva and droppings. Murine typhus, leptospirosis, hantavirus, hepatitis E, tapeworm, listeriosis and salmonella are just a few examples.
Some people, especially children and the elderly, can develop allergic reactions to mice and rats because their hair and feces are highly allergenic.
Think you're dealing with a rat infestation?
Avoid these problems by having us exterminate them
Preventing rat infestation
A few simple precautions can reduce your chances of becoming a victim of a rat infestation:
Since they usually infiltrate through the sewer system, make sure your pipes are in good condition.
Do not leave garbage on the side of your building, it could attract them.
Do not leave doors (such as the garage door) open for a long period of time.
Seal off external access points to the house (windows, doors, cracks, pipes, etc.), since rats can sneak into very small openings.
Keep your food in airtight and safe plastic, glass or metal containers.
Our team of exterminators can visit your home to identify and eliminate the factors that promote the presence of rats.
One of our team members will come to your home and conduct a full inspection of the premises. He will determine the degree of infestation, as well as the external access and entry points that rats could have used to enter your home.
An action plan will then be proposed as needed. Our exterminator will take the time necessary to explain the entire procedure in detail and can even provide you with personal advice.
If deemed necessary, we will use pesticides to control the infestation. However, we only use professional products, which we apply in a way that is safe for occupants and pets.
At Avalanche Extermination, our extermination methods are safe and environmentally friendly.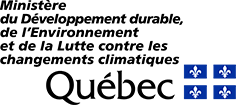 Our extermination services are offered in several locations in Montreal and the South Shore
Do you have any questions about our rat extermination service?